Geriatric Care for Senior Dogs & Cats
In order to help your pet maintain a good quality of life as they age, senior pets require routine preventive care and early diagnosis throughout their old age.
With diligent care, our vets are able to help extend your pet's good health and wellbeing as they age. Because of this, it is key that your pet attend routinely scheduled wellness exams, even if they seem healthy. 
Our veterinarians are here to help geriatric pets in New Ulm achieve optimal health by identifying and treating emerging health issues early, and providing proactive treatment while we can still effectively and easily manage them.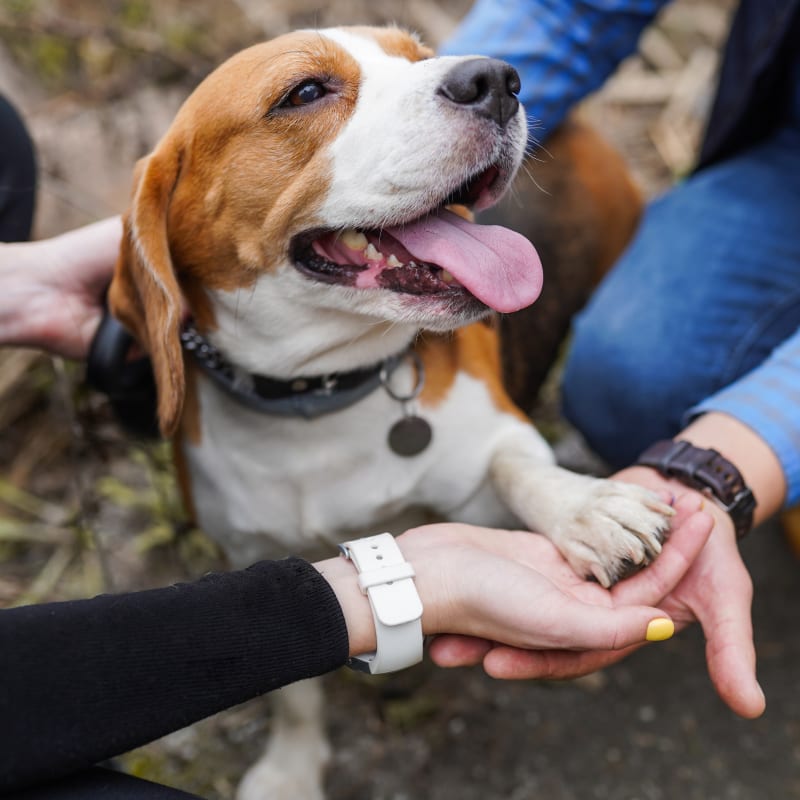 Typical Health Problems
Because of advancements in the dietary options and veterinary care available to our companion dogs and cats, pets are living far longer today than they ever have in the past.
While this is something worth celebrating, pet owners and vets now have to contend with far more age-related diseases and conditions than they did in the past as well.
Senior pets are typically prone to the following conditions:
Veterinary Care for Seniors
Our vets will thoroughly examine your senior pet and ask you in detail about their home life. We will also conduct tests which may provide us with insight into their general physical condition and health.
Based on the findings, we'll recommend a treatment plan that can potentially include medications, activities and dietary changes that may help improve your senior pet's health, well-being and comfort. 
Routine Wellness Exams
Preventive care is essential to helping your senior pet live a healthy, happy and fulfilled life. It also gives our veterinarians the opportunity to detect diseases early. 
The early detection of disease will help to preserve your pet's physical health and catch emerging health issues before they every develop into longer-term problems.
With regular physical examinations, your pet will have the best chance at quality long-term health. 
How can I monitor my pet's quality of life?
At New Ulm Regional Veterinary Center, we offer a number of different resources for monitoring your pet's quality of life. We recommend The Grey Muzzle quality of life calendar on iOS and Android as a way of keeping track of your pet's quality of life as they grow older. 
You can also use a daily diary for quality of life.
What end-of-life care services do you offer?
Your pet was your loyal companion, trusted confidant, and best friend throughout their entire life, during which time you provided unconditional love, protection, and care. Saying goodbye to them is difficult. We offer pet cremation service through Midwest Cremation Services.
What is Midwest Cremation Services?

Saying goodbye to old friends is never easy. We offer a personalized, compassionate and caring service to help ease your grief. Your pet is an important part of your life and deserves a dignified and respectful final disposition.We are a family based organization and our primary goal is to aide you in planning the final services for your pet and friend. Midwest Cremation Service offers a wide variety of services – Group, Private, Priority and Equine. We also have a large selection of urns and keepsake jewelry available for your remembrance.We want to help you get through this very trying and difficult time with our professional and ethical services.We are an established company, doing business since 1996. We are located in Anoka, Minnesota. We will work with you and your family to plan the best services for your pet. See our About Us page to learn more.
Cremation Urns & Unique Keepsakes