Quality Care for Large Animals
As a producer or farmer, you need to make sure your livestock and other large animals remain healthy and that your profits stay stable.
Our veterinary team at New Ulm Regional Veterinary Center are here to provide you with high quality on-farm veterinary services.
Our ambulatory and on-farm services range from routine vaccinations and preventive care to minor surgeries, treatment of reproductive issues, breeding soundness exams and various herd health programs. 
We also provide 24/7/365 emergency veterinary care. Contact us for any questions you may have about your circumstances or to book an appointment.
Equine Dental Care 
We float horses at your farm or stable using a battery-operated power float so we can level points, hooks, and ramps, level arcades, and perform basic extractions, if needed, of retained caps and wolf teeth.
Our veterinary team is always here to provide guidance, advice, and effective diagnostics and treatment.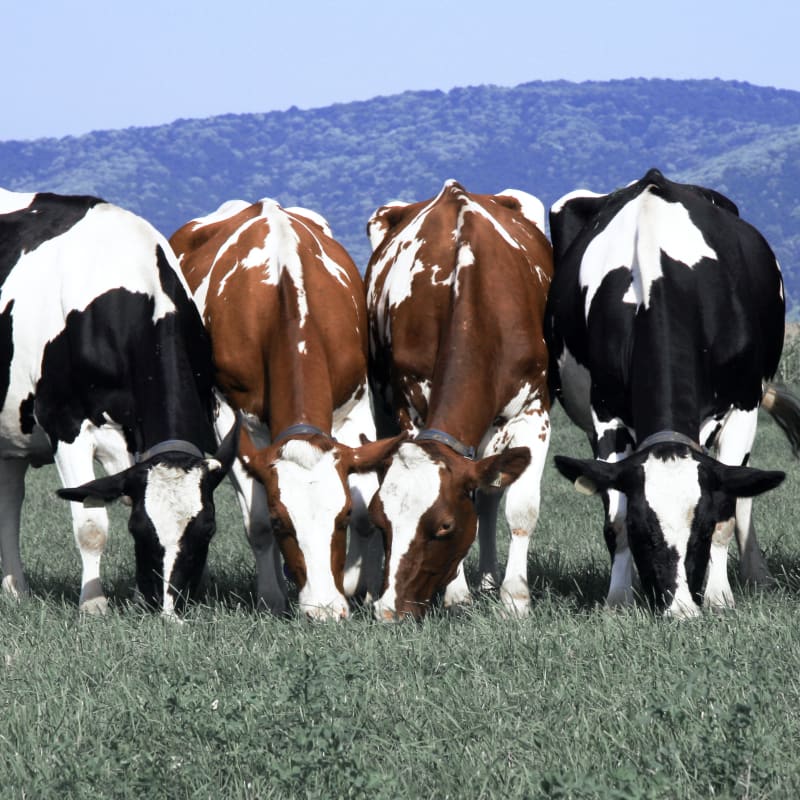 Experience in Large Animal Care
Our large animal vets serve New Ulm, Brown, Blue Earth, Nicollet, Renville, and Sibley Counties and beyond, with compassionate and professional care. We prioritize safety for both our patients and their owners, who range from producers to breeders to farmers. 
Our services for large animals include:
Routine exams
Preventive medicine including establishing vaccine and treatment protocols
Herd health programs (vaccinations, feed consultations, youngstock evaluations, and reproduction evaluations)
Treatment for individual animal injuries
Nutrition recommendations
Veterinary Feed Directives
Pregnancy checks and ultrasonography
Emergency obstetrics procedures
In-house hematology, biochemistry, testing, and microbiology
On-farm surgery
Post-mortem examinations
And more
FAQs About Large Animal Service